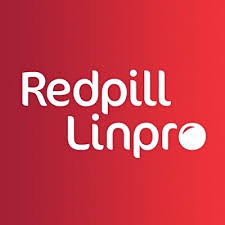 Vår virksomhet innen Development Services er i vekst og vi søker derfor en Open Source utviklere med fokus på fullstack-eller backendutvikling. 

Vi har en sterk Open Source historie og har gjennom årene arbeidet oss opp mot en spennende kundeportefølje. Tross corona fortsetter vi at vokse og har idag ingen konsulenter innenfor utvikling på benk! Vi ser sterk pågang i våres techstack der vi bruker moderne open source teknikker og trender. 

Techstack som brukes ofte; Java/Spring, Kotlin, Go, Scala, Node, Angular, React,  AWS, OpenStack, OpenShift, Kubernetes, Docker, PostgreSQL, MongoDB, MySQL og ofte gjennom microservices arkitektur. 
Fem gode grunner de ansatte liker å jobbe i Redpill Linpro:
Open Source er alltid i fokus
"Sharing is caring" - Deler mye kunnskap
Uformell og inkluderende kultur
Vi har et svært åpent sinn for nye ideer
Gode utviklingsmuligheter
Hos hos vil du jobbe med eller lære mer om om ting som:
Vi vet ikke om du kaller deg arkitekt, back- end eller full-stack. Kanskje kan du er litt av alt, men også har spesialisert deg. Det vi vet er at du er superdyktig og at du elsker koding, utvikling i team og det som hører med rundt det. Du – som oss – liker å ligge i front og ønsker å tilføre noe nytt til vårt miljø. Du blir glad av å lage fine løsninger av høy kvalitet og jobber godt med designere.  
Som utvikler hos oss vil du spille en viktig rolle i både utformingen av løsningene og valg av riktig teknologi, og vi ønsker utviklere som trives best med å skrive kode, men som også gjerne tar aktivt del i workshops og designprosessen. Kanskje du til og med vil være med å bygge fysiske prototyper? 
Kvalifikasjoner:
Minst 5 års erfaring med utvikling, gjerne i form av flere ulike programmeringsspråk som listet oppe i annonsen
Flytende som morsmål muntlig og skriftlig norsk, dansk eller svensk  
Send inn din CV eller er det noe du lurer på ta kontakt med Preben Hassing på telefon eller SMS på 41660466 eller preben@redpill-linpro.com 
May the Source be with you!
Or, know someone who would be a perfect fit? Let them know!