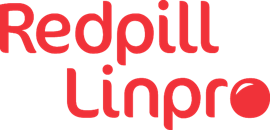 What is this position about and why would you want it?!

You would be joining the nascent Data & Analytics team within Redpill Linpro, where we together will build up a fun, challenging and rewarding team of data professionals! Working as a data engineering consultant based in a D&A team, that in turn is part of a greater team of other technical consultants within Redpill Linpro – will provide an excellent combination of continuous personal development, good salary and varying projects!
What specifically we will work on, will of course depend on ongoing projects, but generally the vision has a couple of overarching components:
Technology: Google Cloud platform through Bigquery, Looker & Data Studio, BQML, Vertex AI and more, is going to be our main focus. Not limited to of course, since our clients will likely have a plethora of different tech stacks, and as a data professional we love to learn!
Utilizing the latest trends such as analytical engineering & ingestion platforms
Learning: A typical treat of a true data professional is the need to keep developing, trying new things. Being coached, coaching others and supporting each others' projects will be a core aspect of the team
For the clients: Typically it costs a company more to have consultants compared to employees, however this will not be the case for us. We will be a team of experts that through experience, skills, using the right tools for the job and helping each other – will deliver serious value-for-money
Teamwork: We will take inspiration from other consulting industries such as management consulting, and utilize the synergies found in combining seniors with juniors in projects. For more leverage on the seniors' experience and higher efficiency/learning for the juniors
A data engineer typically needs to have a strong technical understanding of our tools, build pipelines, design data models, understand business logic and much more that you are familiar with. Acting as a consultant also adds an additional dimension where communication & collaboration skills are highly valuable.
This is an opportunity for you to:
As a consultant you will be allowed to really focus on the project at hand
As a consultant you will see more companies, projects, data environments – which can be challenging but also developing!
Work with other D&A ambitious colleagues who likes to learn and move fast
Be part of a larger group of technical consultants
Be able to boost your salary through your performance
Experience & training we believe that you have:
You have a strong and relevant academic background that supports you in your work. Such as computer science, engineering, Mathematics, informatics or a related degree
You have worked on cloud data warehouses before, and preferably have been designing environments and data models in these as well
You have at least some experience in developing Business Intelligence, dashboards, reports as well
Even if doing analysis may not be your forte, you are at a minimum skilled at supporting the business in delivering it, and understanding the business requirements around it
You have at least 3 years of experience working as a data professional, with at least 1 of those in a data engineering role and with cloud based solutions
Orchestration, joins, data types, computational efforts, (de)normalized data, APIs, nested tables - are concepts that you are adept in
We are looking for both senior and junior team members – being able to have a mix of junior and senior team members is a recipe for success!
View on the technical skills needed:
Cloud datawarehouses: Bigquery primarily, but redshift and azure are a plus as well
On-premise datawarehouses: Not our focus, but very useful to be able to manage and develop non-cloud datawarehouses such as mysql/mariadb/mongodb, since many companies are either already invested in these, require on-premise or otherwise at least have data sourced from them
Orchestration: A good orchestration design is key to a good data model. If you are used to Airflow, dbt, and dataform are all good. The greatest strength lies in understanding the orchestration steps and the process around it
BI tools: Looker & Data studio are likely our main bets – but clients will often have other existing installations, so wide experience in being able to develop in different BI tools, is good
Version control: You are comfortable with GIT version control and understand why it is so useful
Languages: The more the better as a consultant, but you are an expert in SQL and quite advanced in Python at least
Location

Stockholm

Locations
Culture
Our team is a mix of energy, entrepreneurship, structure, agility, innovation and long term commitment. We are all different but work seamlessly since we all share the same passion; to exceed expectations and create unique value for our customers.
When you work with us you get generous training packages, travelling and workshops. Being part of Redpill Linpro means being part of a wonderful community with colleagues who collaborate and support each other. We also like to hang out outside the office walls and often come up with fun activities together.
About Redpill Linpro
Redpill Linpro is the leading provider of Open Source services and products in the Nordics. Located in Oslo, Stockholm, Gothenburg, Copenhagen and Karlstad with a mission to share knowledge and best practices for a more open society.
We're passionate about open solutions, open business models and an open society where we work together for maximum benefit to everyone. We've got some really skilled co-workers here at Redpill Linpro, particular within our main areas which is API management, microservices, IT operations, cloud, DevOps and automation
May the Source be with you!
Already working at Redpill Linpro?
Let's recruit together and find your next colleague.