Prosjektkoordinator - Deltid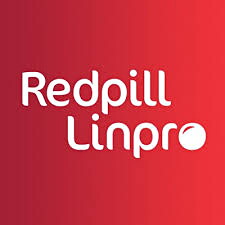 Vi ser etter en kultur, konsulent- og prosjektkoordinator som ønsker å jobbe i et spennende IT-selskap som er i sterk vekst. Du kommer til å bli en del av et spennende team, personer der alle har en felles interesse for å utvikle selskapet til å være det best for ansatte og teknologiske løsninger.

Redpill Linpro er et ledende Nordisk IT-selskap som leverer ulike Open Source produkter og tjenester. Vi ble etablert i 1995 og består av snart 300 ansatte fordelt på de ulike kontorene våres i Oslo, København, Stockholm, Gøteborg, Karlstad og Linkøping


Redpill Linpro Development Services er et av flere selskaper under paraplyen til Redpill Linpro. I dag består dette selskapet av regionssjef Preben Hassing og underkant av 40 konsulenter. Selskapet har behov for en person som kan bistå Preben med alt ifra å komme opp med forslag på sosial- og aktivitetsplaner for det kommende året, booking av aktiviteter og delta i onboarding av nye konsulenter.
Som kultur, prosjekt- og administrativ koordinator vil du også bidra til daglig drift som kan være løpende oppgaver eller internprosjekt, hvor målet er satt, men du løser det selvstendig. Dette er med andre ord en dynamisk rolle med ulike arbeidsoppgaver.
Dette er en jobb som er perfekt for deg som studerer da arbeidstid og mengde er fleksibel.
Arbeidsoppgaver:
Lage sosial og aktivitetsplaner
Booke og koordinere aktiviteter
Registrere telefonabonnementer ved nyansettelser
Følge opp konsulenter i oppdrag
Bistå med koordinering av eventer
Vi ser etter deg som:
Har gode «people skills» hvor du bidrar til at du og de rundt deg kjenner seg sett og ivaretatt
Er strukturert i arbeidet ditt
Har en strategisk tilnærming i utforming av rutiner og prosesser
Er selvgående
Har en positiv innstilling og ha sterk gjennomføringsevne
Muligens har interesse for IT og ønsker å lære mer om bransjen
Kommer med ideer og innspill for å sikre den beste arbeidsplassen
Liker å bygge relasjoner og bidra til å utvikle vårt miljø (både inhouse og eksternt)
Hvorfor jobbe hos oss?
Redpill Linpro er i en sterk vekstfase hvor det skjer mye spennende i tiden som kommer. Vi er svært opptatt av et godt arbeidsmiljø, sosiale sammenkomster og work-life-balance. Vi kan tilby gode betingelser og freshe lokaler sentralt i Oslo sentrum. Her har vi kanskje Oslo's beste kantine og ikke minst fantastisk utsikt fra vårt kontor i 13-etasje. Du vil ta del i et svært engasjerende miljø og opparbeide deg etterspurt erfaring og kompetanse for fremtiden.

Vil du vite mer om rollen eller Redpill Linpro er du hjertelig velkommen til å ta kontakt med Dan Dahlensjö (danda@redpill-linpro.com) eller Preben Hassing (preben@redpill-linpro.com).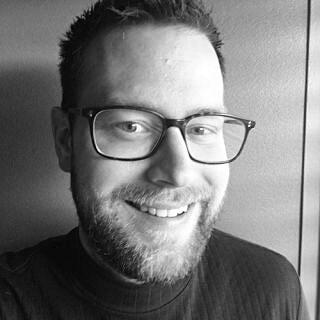 Culture
Our team is a mix of energy, entrepreneurship, structure, agility, innovation and long term commitment. We are all different but work seamlessly since we all share the same passion; to exceed expectations and create unique value for our customers.
When you work with us you get generous training packages, travelling and workshops. Being part of Redpill Linpro means being part of a wonderful community with colleagues who collaborate and support each other. We also like to hang out outside the office walls and often come up with fun activities together.
About Redpill Linpro
Redpill Linpro is the leading provider of Open Source services and products in the Nordics. Located in Oslo, Stockholm, Gothenburg, Copenhagen and Karlstad with a mission to share knowledge and best practices for a more open society.
We're passionate about open solutions, open business models and an open society where we work together for maximum benefit to everyone. We've got some really skilled co-workers here at Redpill Linpro, particular within our main areas which is API management, microservices, IT operations, cloud, DevOps and automation
May the Source be with you!
Prosjektkoordinator - Deltid
Loading application form
Already working at Redpill Linpro?
Let's recruit together and find your next colleague.