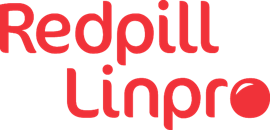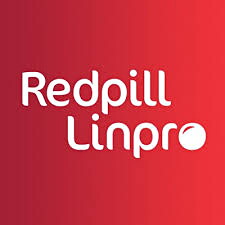 Vår verksamhet inom Java Solution växer och vi har behov av att hitta medarbetare som brinner för att leverera lösningar som bygger på öppen källkod, öppna standarder och öppna leveransmodeller.

Open Source for open minds. Som vi brukar säga.
Vi har en stark Open Source historik och tror på öppna programvaror som skapar bättre samarbetsklimat, effektivare lösningar och bidrar till ett öppnare samhälle. Vi älskar Open Source och gillar att dela kunskap i en öppen miljö. 

Varför jobbar man på Redpill Linpro? 
Många har ett Open Source driv och vill gärna jobba tillsammans med andra Open Source-entusiaster.
Vi utvecklar roliga produkter och jobbar i många olika branscher. Vi är starka inom offentlig sektor, media och industri. Hos oss kan du få arbeta med alltifrån små start ups till stora globala jättar. 
Vi växer mycket nu vilket bidrar till utveckling och stora karriärmöjligheter i framtiden.
Vi ser konsulterna som våra stjärnor och vi satsar mycket på utbildning, utveckling, trivsel och gemenskap. 
Vi jobbar med en fräsch teknikstack som t ex Java, Spring, Spring Boot, Microservices, Maven, AWS, Docker, Kubernetes, Openshift, Linux.
Vem du är
Du är en ambitiös engagerad utvecklare/arkitekt med erfarenhet av modern Java-utveckling. 
Du tycker om att interagera med kunder och användare för att diskutera hur man bäst löser problem och utmaningar med innovativa tekniska lösningar.
Du är noggrann på detaljnivå i både kodning och dokumentation.
Du har förmåga och vilja att arbeta i geografiskt spridda team.
Du är självständig, tar ansvar för att hålla deadlines och leverera högsta kvalitet.
Kvalifikationer
Minst ett par års professionell erfarenhet av Java och ramverk som Spring Boot
Kunskaper i Microservices och containerteknik
Praktisk erfarenhet av teamarbete (Scrumerfarenhet är ett plus) 
Bekväm med svenska och engelska
 May the source be with you! 
Location

Stockholm

Locations
Culture
Our team is a mix of energy, entrepreneurship, structure, agility, innovation and long term commitment. We are all different but work seamlessly since we all share the same passion; to exceed expectations and create unique value for our customers.
When you work with us you get generous training packages, travelling and workshops. Being part of Redpill Linpro means being part of a wonderful community with colleagues who collaborate and support each other. We also like to hang out outside the office walls and often come up with fun activities together.
About Redpill Linpro
Redpill Linpro is the leading provider of Open Source services and products in the Nordics. Located in Oslo, Stockholm, Gothenburg, Copenhagen and Karlstad with a mission to share knowledge and best practices for a more open society.
We're passionate about open solutions, open business models and an open society where we work together for maximum benefit to everyone. We've got some really skilled co-workers here at Redpill Linpro, particular within our main areas which is API management, microservices, IT operations, cloud, DevOps and automation
May the Source be with you!
Already working at Redpill Linpro?
Let's recruit together and find your next colleague.