Integration och API Arkitekt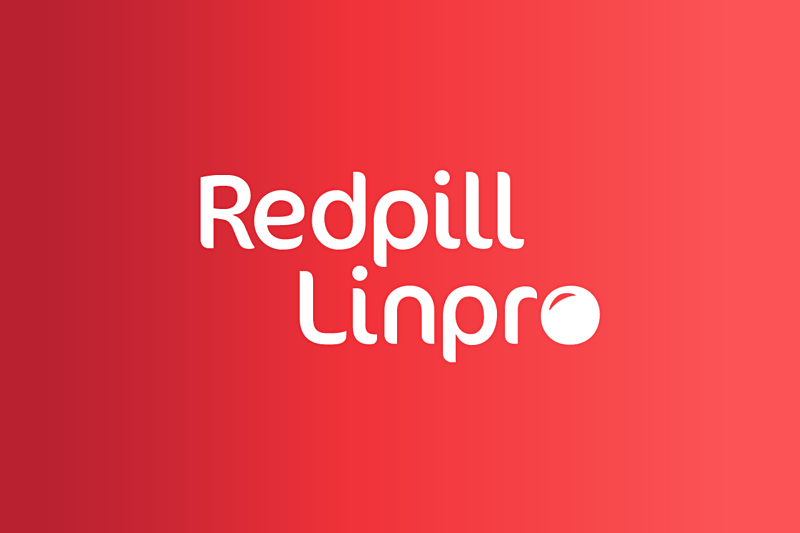 Vår verksamhet inom lösningsområdet API/Integration växer och vi har behov av att hitta medarbetare som precis som vi brinner för att leverera lösningar som bygger på öppen källkod, öppna standarder och öppna leveransmodeller.
Nu behöver vi förstärka vårt team med en öppen och driven Java-utvecklare som trivs på Middleware sidan och att utveckla effektiva integrationer och API management lösningar.
Vi tror att öppna programvaror ger ett bättre samarbetsklimat, effektivare lösningar och bidrar till ett öppnare samhälle. Vi gillar också att jobba med agila projektmodeller där individer utvecklas genom möjlighet till ansvar och samarbete med likasinnade, samtigt som du utvecklar din egen kompetens och ökar din konkurrenskraft på marknaden.
Som Integrations arkitekt hos oss kommer du t ex att få:
Designa, implementera och integrera stora och medelstora verksamhetskritiska applikationer med höga krav på prestanda och tillgänglighet genom att använda några av de mest kända och etablerade Open Source produkterna som WSO2, Mulesoft Anypoint platform, RedHat Fuse, Openshift etc. 
Utveckla din kompetens på de senaste verktygen genom ett adept-mentorskap med en av våra seniora utvecklare. Du kommer att få lära dig samarbeta med verksamhetsexperter, verksamhetsarkitekter, utvecklare, projektledare, QA, DBAs och driftpersonal. 
Arbeta tillsammans med de allra bästa inom sina specialistområden, såväl lokalt i vår skandinaviska organisation, men också med de bästa världen över, då vi sätter en stolthet i att vara aktiva i communities och samarbeta med designers och utvecklare bakom produkterna vi använder i projekten  
Bidra till utvecklingen av interna verktyg och processförbättringar för att öka effektiviteten i våra utvecklingsteam  
Kontinuerligt utveckla din kompetens med stora möjligheter att uppfylla dina individuella mål i yrkeslivet. Vi sätter också värden på både interna (produktrelaterade) och externa certifieringar, varför du kommer att ges möjlighet till detta 
Vem du är
Du är en ambitös engagerad arkitekt med erfarenhet av Java/Java EE. Du har en bakgrund där du helst har arbetet med både SOAP- och REST- baserade web services, data transformations och Java-baserad MoMs. Du vill nu få arbeta med den allra senaste tekniken inom integration och API managment. Så som Mulesoft och WSO2
Du tycker om att interagera med kunder och användare för att diskutera hur man bäst löser problem och utmaningar med innovativa tekniska lösningar.
Du är noggrann på detaljnivå i både kodning och dokumentation. Du har förmåga och vilja att arbeta i geografiskt spridda team. Du är självständig, tar ansvar för att hålla deadlines och leverera högsta kvalitet.
Vårt erbjudande
Tillfälle att arbeta med erfarna arkiteketer i en organisation som brinner för professionella Open Source ideal 
En informell och team-orienterad miljö med starkt kundfokus 
Omfattande kompetensutveckling och certifiering 
Intressanta och utmanande uppdrag 
Möjlighet att delta i olika communityprojekt  
Kvalifikationer
Minst 5 års erfarenhet av Java SE eller Java EE och gärna Mulesoft , WSO2
Praktisk erfarenhet av teamarbete (Scrumerfarenhet är ett plus) 
Mycket goda kunskaper i skriftlig, teknisk dokumentation och verbal kommunikation i både engelska och svenska
 May the Source be with you! 
Location

Göteborg

Locations
Culture
Our team is a mix of energy, entrepreneurship, structure, agility, innovation and long term commitment. We are all different but work seamlessly since we all share the same passion; to exceed expectations and create unique value for our customers.
When you work with us you get generous training packages, travelling and workshops. Being part of Redpill Linpro means being part of a wonderful community with colleagues who collaborate and support each other. We also like to hang out outside the office walls and often come up with fun activities together.
About Redpill Linpro
Redpill Linpro is the leading provider of Open Source services and products in the Nordics. Located in Oslo, Stockholm, Gothenburg, Copenhagen and Karlstad with a mission to share knowledge and best practices for a more open society.
We're passionate about open solutions, open business models and an open society where we work together for maximum benefit to everyone. We've got some really skilled co-workers here at Redpill Linpro, particular within our main areas which is API management, microservices, IT operations, cloud, DevOps and automation
May the Source be with you!
Integration och API Arkitekt
Loading application form
Already working at Redpill Linpro?
Let's recruit together and find your next colleague.