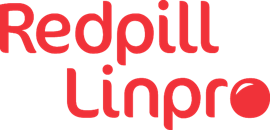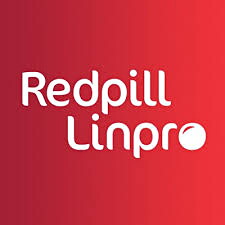 Redpill Linpros lösningsområde inom DevOps växer och vi har behov av dig, liksom vi, som brinner för att leverera lösningar som bygger på öppen källkod, öppna standarder och öppna leveransmodeller.
Redpill Linpro är Nordens ledande leverantör av Open Source-produkter och -tjänster. Vi är 220 medarbetare i Sverige, Norge och Danmark som ser världen med öppna ögon. Vi brinner för öppna lösningar, öppna affärsmodeller och ett öppet samhälle där vi samverkar för maximal nytta för alla. Hos oss finns några av marknadens främsta experter inom sina specialområden. Redpill Linpro söker nu fler experter som kan DevOps, automatisering, Cloud och Linux.
Vem är du?
Du har troligtvis en bred Linux-grund och har labbat runt med flera distributörer under flera års tid.
Du är en DevOps by heart och versionshanterar din systemkonfiguration som kod
Du har upplevt systemfel och att tjänster går ned
Du kan felsöka
Du har erfarenhet med molnbaserade lösningar som AWS, Azure eller OpenStack
Mer detaljerat kanske du också har koll på:
PostgreSQL/MySQL, Nginx, Varnish, Apache
Automatisering med Ansible, Puppet eller liknande
Jobbat med Jenkins och Git som en del av Continuous Integration/Continuous Delivery
Docker, Kubernetes eller Openshift
Scriptspråk så som shell script, ruby, python eller annat
Våra konsulter:
Jobbar med systemdrift, arkitektur och kodkvalitet/codereview
Jobbar med och bidrar i Open Source-projekt
Gillar att lära och dela kunskap med varandra
Jobbar med moderna och heta tekniker
Vi erbjuder mycket frihet och lite micro managing. Du kommer att få möjligheten till att jobba med spännande kunder i en av Norden tyngsta Linux-miljöer tillsammans med riktigt vassa kollegor.
Önskar du att bli en del av vårt team?  
Location

Stockholm

Locations
Culture
Our team is a mix of energy, entrepreneurship, structure, agility, innovation and long term commitment. We are all different but work seamlessly since we all share the same passion; to exceed expectations and create unique value for our customers.
When you work with us you get generous training packages, travelling and workshops. Being part of Redpill Linpro means being part of a wonderful community with colleagues who collaborate and support each other. We also like to hang out outside the office walls and often come up with fun activities together.
About Redpill Linpro
Redpill Linpro is the leading provider of Open Source services and products in the Nordics. Located in Oslo, Stockholm, Gothenburg, Copenhagen and Karlstad with a mission to share knowledge and best practices for a more open society.
We're passionate about open solutions, open business models and an open society where we work together for maximum benefit to everyone. We've got some really skilled co-workers here at Redpill Linpro, particular within our main areas which is API management, microservices, IT operations, cloud, DevOps and automation
May the Source be with you!
Already working at Redpill Linpro?
Let's recruit together and find your next colleague.