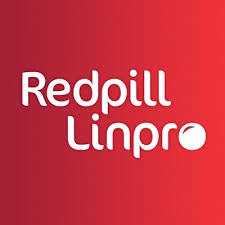 Vår verksamhet inom Java Solution växer och vi har behov av att hitta en duktig tech lead inom Java som brinner för att leverera lösningar som bygger på öppen källkod, öppna standarder och öppna leveransmodeller.

Open Source for open minds. Som vi brukar säga.

Vi har en stark Open Source historik och tror på öppna programvaror som skapar bättre samarbetsklimat, effektivare lösningar och bidrar till ett öppnare samhälle. Hos oss jobbar många Open Source entusiaster som gillar att dela kunskap i en öppen miljö. 

Varför jobbar man på Redpill Linpro? 
Många har ett Open Source driv och vill gärna jobba tillsammans med andra Open Source entusiaster. 
Vi utvecklar roliga produkter och jobbar mycket med kunder inom vård, retail, bank, kommunikation och har många kommuner och landsting som kunder vilket betyder att man oftast utvecklar applikationer som har samhällsnytta.
Vi växer mycket nu vilket bidrar till utveckling och stora karriärmöjligheter i framtiden.
Generösa utbildningspaket, resor, workshops, bowling, dricker saft tillsammans och har det allmänt gött.
Trevliga chefer som för en bra personalpolitik. Våra konsulter är våra superstars och prioriteras alltid först.
Kul att jobba i ett nordiskt bolag.
Har relevant färsk teknikstack och jobbar med diverse projekt som innehåller ex Java, Spring, Springboot, Kotlin, Ballerina, Angular, React, Microservices, Maven, AWS, Docker, Kubernetes, Puppet, Linux etc. 
Vem du är
Du är en ambitiös engagerad ledare redan idag eller är du en senior utvecklare som är redo att ta nästa steg med erfarenhet av Java/Java EE.
Du har gärna erfarenhet som konsultchef där du haft möjlighet och ambition av att styra affärsutveckling, sälj, rekrytering samt coacha juniora och seniora utvecklare.  
Du tycker om att interagera med kunder och användare för att diskutera hur man bäst löser problem och utmaningar med innovativa tekniska lösningar.
Du är noggrann på detaljnivå i både kodning och dokumentation. Du har förmåga och vilja att arbeta i geografiskt spridda team. Du är självständig, tar ansvar för att hålla deadlines och leverera av högsta kvalitet.
Kvalifikationer

Minst 7 års erfarenhet av att arbeta som utvecklare
Praktisk erfarenhet av teamarbete (Scrumerfarenhet är ett plus) 
Mycket goda kunskaper i skriftlig, teknisk dokumentation och verbal kommunikation i både engelska och svenska
 May the source be with you! 

Or, know someone who would be a perfect fit? Let them know!