Oslo
·
Oslo
·
Hybrid Remote
Salgssjef - IT-tjenester og produkter for Nordens ledende Open Source-selskap?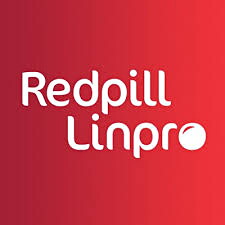 Vi skalerer opp og vil ha deg med på laget for å vinne nye kunder!


Redpill Linpro er en markedsledende leverandør av Open Source i Norden. I Norden omsetter vi for ca 650 mill. Vi har over 300 ansatte i Oslo, Stockholm, Gøteborg, København og Karlstad, hvor av ca 120 i Oslo, som er ledende eksperter innen sine felt. Vi brenner for våre fagområder og tror innovasjon og fremgang kommer fra kompetansedeling og åpenhet.
Vi er ute etter en salgssjef til vårt kontor i Oslo, som har fokus på konsulenttjenester innen utvikling, arkitektur og tech-ledelse, men også tjenester innenfor Cyber Security og Data Analytics.
Vi er på jakt etter en salgssjef som er strategisk, ser muligheter, har god teknisk forståelse og interesse for salg/ marked. Som Salgssjef hos oss vil du få jobbe tett sammen med konsulentene, Salg, Marked og gruppeledere. Sammen sørger dere for å ta vare på våre eksisterende kunder, men også å finne nye interessante oppdrag for våre konsulenter og løsninger.
Hva vi kan tilby
Du vil jobbe selvstendig, men også tett sammen med gode kollegaer. I et konsulentselskap er det alltid stort fokus på kompetanseutvikling, noe som også vil gjelde for rollen. Du vil få utfordret deg på kundecaser, teknologi/ digitale økosystem, konsulentvirksomhet, forhandlinger og avtalekonkurranser.
Selvfølgelig skal du forvente ordnede arbeidsforhold, god lønn og pensjon. Vi holder til i 13 etasje i Rebel Tower i Oslo sentrum – med restauranter, cafeer, barer og både sosiale og faglige arrangementer!
Vi jobber langsiktig med kundene, leverer små tjenester eller bidrar til større endringer og innovasjon. Vi er et kompetent miljø der du vil jobbe med noen av landets tyngste eksperter innen sitt fagfelt.
Arbeidsoppgaver
Salg til nye kunder (få våre konsulenter og team ut i oppdrag).
Salg til eksisterende kunder med langsiktige relasjoner ( Digitalisering tar aldri slutt)
Utvikle tjenester og salg innen Data Analytics og Offensiv sikkerhet ( Hacking ;-)
Du vil jobbe tett sammen med en portefølje av Norges ledende teknologier innen ulike områder.
Være lengst fremme på markedet innen Development, Security og Data Analytics.


Nødvendige kvalifikasjoner
Erfaring med salg av tjenester innenfor utvikling, design eller IT løsningssalg, o.l.
Relevant utdanning
God evnet til å planlegge og prioritere, for egen effektivitet og måloppnåelse
Gode skriftlige og muntlige kommunikasjonsegenskaper på norsk/svensk og engelsk
Ærlig, arbeidsom og utadvendt
Vil du vite mer om rollen eller Redpill Linpro er du hjertelig velkommen til å ta kontakt med Dan Dahlensjø (danda@redpill-linpro.com) eller Christoffer Andersen (chra@redpill-linpro.com).
Location

Oslo

Locations

Remote status

Hybrid Remote
Culture
Our team is a mix of energy, entrepreneurship, structure, agility, innovation and long term commitment. We are all different but work seamlessly since we all share the same passion; to exceed expectations and create unique value for our customers.
When you work with us you get generous training packages, travelling and workshops. Being part of Redpill Linpro means being part of a wonderful community with colleagues who collaborate and support each other. We also like to hang out outside the office walls and often come up with fun activities together.
About Redpill Linpro
Redpill Linpro is the leading provider of Open Source services and products in the Nordics. Located in Oslo, Stockholm, Gothenburg, Copenhagen and Karlstad with a mission to share knowledge and best practices for a more open society.
We're passionate about open solutions, open business models and an open society where we work together for maximum benefit to everyone. We've got some really skilled co-workers here at Redpill Linpro, particular within our main areas which is API management, microservices, IT operations, cloud, DevOps and automation
May the Source be with you!
Oslo
·
Oslo
·
Hybrid Remote
Salgssjef - IT-tjenester og produkter for Nordens ledende Open Source-selskap?
Loading application form
Already working at Redpill Linpro?
Let's recruit together and find your next colleague.