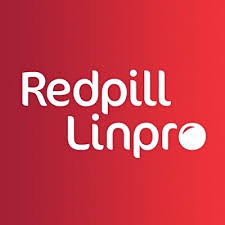 Vår virksomhet innen Development Services er i vekst og vi søker derfor en Tech Lead innen utvikling og arkitektur som brenner for teamutvikling og å skape et sterkt fagmiljø. Hos Redpill Linpro får du jobbe tett med start-ups, samt Norges største og ledende selskap innen teknologi og våre globale teknologipartnere.
Open Source for open minds. Som vi gjerne sier. 
Vi har en sterk Open Source historie og har gjennom årene har vi arbeidet oss opp mot en spennende kundeportefølje. Våre ansatte jobber i prosjekt der vi bidrar til å effektivisere, men også for å få et mer åpent samfunn. Vi har alltid hatt et sterkt fagfokus og hvert år drar vi på en tre dagers konferanse utenlands sammen med våre 160 kollegaer fra Sverige, Norge og Danmark. 
Fem gode grunner de ansatte liker å jobbe i Redpill Linpro:
Spennende kunder og viktige prosjekt som bidrar i samfunnet
Jobbe tett sammen med våre partnere som Red Hat, Elastic, Amazon…
Faglig utvikling og mulighet til å påvirke egen hverdag
Uformell og inkluderende kultur
Godt sosialt miljø
Som Tech Lead hos oss kommer du att: 
Bli en ambisiøs og engasjert konsulentsjef, rådgiver, arkitekt eller tech leder internt og for ulike kunder/prosjekt. 
Få mye frihet til å bygge egne team etter egne ønsker. 
Arbeide med design, implementasjon og integrasjon for store virksomhetskritiske applikasjoner med høy krav på prestanda og tilgjengelighet. 
Sørge for å beholde og utvikle vår fagmiljø. 
Kvalifikasjoner: 
Minst 5 års erfaring fra utvikling av Java-applikasjoner. 
Ambisiøs leder eller en senior utvikler som er klar for nye utfordringer. 
Flytende muntlig og skriftlig norsk, dansk eller svensk 
Søk her eller ta kontakt med rekrutterende leder Preben Hassing på telefon/ SMS 41660466 eller preben@redpill-linpro.com
May the Source be with you! 
Or, know someone who would be a perfect fit? Let them know!