Region Manager Cyber Security
Er du en gründer som drømmer om å bygge et nytt selskap som du kan sette ditt eget preg på, samtidig som du har tilgang til verktøyene og rammeverket til en vellykket organisasjon?
Redpill Linpro er ledende innen våre løsningsområder i API og integrasjon, DevOps og skytjenester. Vi er i en ekspansiv fase og har hatt en vekstrate på 25% de siste årene. Vi ser etter områder hvor vi kan naturlig vokse og vi vil bevege oss videre mot sikkerhet. Alle avdelingene i Redpill Linpro har alltid vært preget av et sikkerhetsfokus, men nå ønsker vi å bygge opp en sterkere sikkerhetssatsning med å starte opp en egen konsulentavdeling.

Cyber Security i Redpill Linpro
Vi ser etter vår nye Region Manager for Cyber Security i Redpill Linpro. Hos oss kommer du til å ha stor frihet til å utvikle selskapet og det fremtidige teamet fra start. Vi jobber også på tvers i selskapene for å støtte og hjelpe hverandre, som for eksempel kan du samarbeide med vår salgs-, markedsførings- og rekrutteringsavdeling. I denne rollen vil du blant annet jobbe med forretningsplanen, bestemme hvordan vi skal selge, hvilke partnere vi skal samarbeide med, og hvordan vi skal tiltrekke de rette talentene. Region Manager for Cyber Security vil være ansvarlig for å selge selskapet til kunder og ha muligheten til å være med på å utforme markedsføringen innen cybersikkerhetsområdet og vår merkevare.

Vi tror at du har
Vi tror du vil trives i denne rollen hvis du har tidligere jobbet som leder, har teknisk kompetanse og en fremtidsrettet tankegang. Sikkerhet gjennomsyrer alle våre avdelinger og hvilken retning vi skal satse på er ikke forhåndsbestemt. Vi ønsker at den personen som starter som Region Manager er med på å ta avgjørelsen for hvordan satsningen ser ut. Det er derfor en stor fordel at du har erfaring innenfor sikkerhetsområdet slik at du har innsikt og kompetanse til å lede avdelingen.
I tillegg ser vi for oss at du har:
Noen års relevant ledererfaring.
Et nettverk av kunder, kontakter og potensielle kandidater.
God kjennskap til begreper som CISSP-ISSAP, CCSP, CSSLP, CCSK, Splunk, IAM og SIEM.
Kjennskap til DevSecOps og automatiserte sikkerhetstester, samt CI/CD-pipeliner.
Hva tilbyr vi?
Redpill Linpro kan skryte av omtrent 300 ansatte i Norden. Vi tror på "People First", noe som betyr at våre ansatte prioriteres høyest. Alle ansatte hos oss er en viktig del av vår suksess, der vi verdsetter kompetanseutvikling i form av foredrag, kurs, opplæring og arrangementer. Fremfor alt bryr vi oss om hverandre og sørger for å ha det gøy sammen, både i arbeidstiden og utenfor gjennom aktiviteter som after-work, middager og andre arrangementer.
Hos oss:
Kan du være en del av og påvirke et nordisk selskap i kraftig vekst.
Du kan få muligheten til å eie aksjer i selskapet og få eierskap på lokalt nivå med utbytte årlig.
Finner du en imøtekommende bedriftskultur preget av kunnskapsdeling, både blant våre ansatte og andre ledere, samt gjennom teknologiarrangementer og vår podkast https://www.redpill-linpro.com/resources/it-talks-podcast.
Har du anledningen til å inngå partnerskap med store og anerkjente aktører innen teknologi som vi har langsiktige samarbeid med.
Vil du være en del av et selskap med sertifisering etter ISO-standarder for å garantere kvalitet, sikkerhet og kompetanse innen våre tjenester og produkter.
Ønsker du å bli en del av oss? Søk nedenfor! Kjenner du noen som passer til rollen? Del budskapet! Hvis du har spørsmål om rollen, er du velkommen til å kontakte vårt Talent team: Elise Aga Johansen: elij@redpill-linpro.com eller Jesper Arntzen Engedahl: jese@redpill-linpro.com.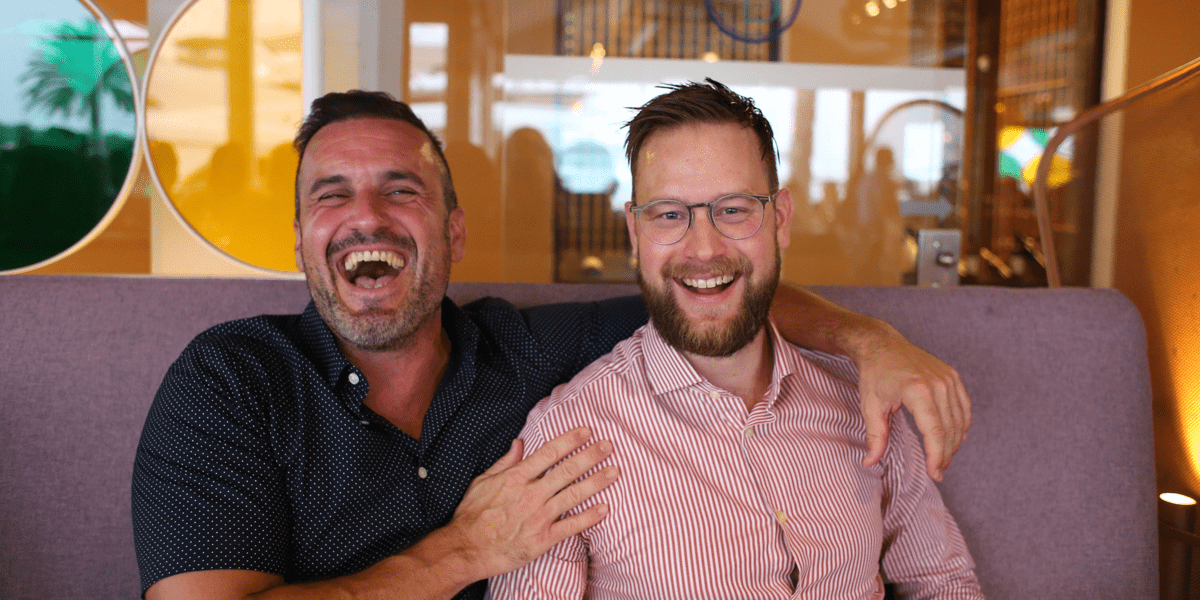 Culture
Our team is a mix of energy, entrepreneurship, structure, agility, innovation and long term commitment. We are all different but work seamlessly since we all share the same passion; to exceed expectations and create unique value for our customers.
When you work with us you get generous training packages, travelling and workshops. Being part of Redpill Linpro means being part of a wonderful community with colleagues who collaborate and support each other. We also like to hang out outside the office walls and often come up with fun activities together.
About Redpill Linpro
Redpill Linpro is the leading provider of Open Source services and products in the Nordics. Located in Oslo, Stockholm, Gothenburg, Linköping, Copenhagen, Aarhus and Karlstad with a mission to share knowledge and best practices for a more open society.
We are passionate about open solutions, open business models and an open society where we work together for maximum benefit to everyone. We have got some really skilled co-workers here at Redpill Linpro, particular within our main areas: API management, development, IT operations, data analytics, customer experience, cloud, DevOps and automation
May the Source be with you!
Region Manager Cyber Security
Loading application form
Already working at Redpill Linpro?
Let's recruit together and find your next colleague.