Karlstad
·
Karlstad
·
Hybrid Remote
Testare och testutvecklare
Vill du jobba på ett vänligt och varmt kontor, med testutveckling, test eller moderna automationslösningar? Vi söker teammedlemmar till en digitalisering som gör skillnad för samhälle och företag.
Karlstad - Vill du jobba som testare eller testutvecklare i något av våra team?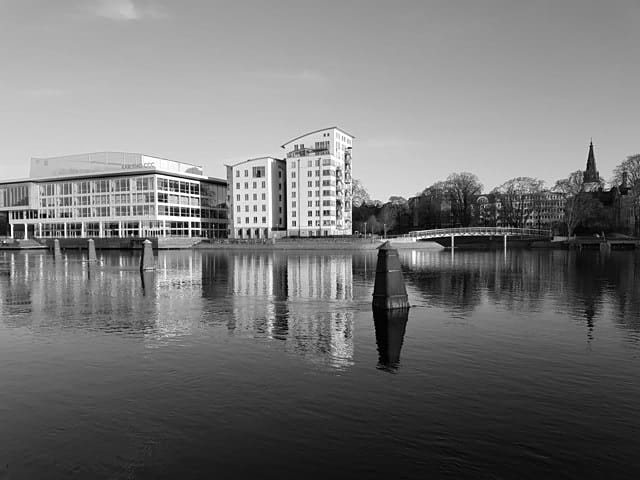 Vi är ett kontor i tillväxt med en rad starka experter inom bland annat systemintegration, utveckling, digital identitet och moderna DevOps-lösningar. Vi behöver nu fler testare och testutvecklare som kan stärka våra projekt och även kvalitetssäkra åt våra kunder. Vi söker dig som vill jobba i ett bra team (Redpill Linpro i Karlstad), och i en bransch där vi verkligen gör skillnad för samhället.
Rollbeskrivning
Som testutvecklare eller testare på Redpill Linpro i Karlstad kommer du jobba med kvalitet, kravhantering och utveckling av test (både automatiska, som en del av DevOps-pipelines och i vissa enstaka fall manuella tester eller testledning). Vi jobbar idag gärna i agila team där teamet delar ansvaret för både framgång och motgång tillsammans. I det agila sättet att jobba är det bra om du kan jobba med diverse uppgifter, men med ett grundfokus på kvalitet. I vårat team är det också viktigt att man jobbar tillsammans och stöttar varandra både i och utanför våra egna projekt.
Som kollega och medarbetare på kontoret, får du gärna vara redo att bjuda på dig inför dina kollegor och vara redo att få mycket tillbaka.
Varför Redpill Linpro i Karlstad?
...du får jobba på ett Karlstad-centriskt bolag med rötter från universitetet och en stark närvaro regionalt
...du får göra skillnad och vara en stor pusselbit i vår resa mot bättre kvalitet och hantering av våra projekt
…du blir en viktig spelare med just dina styrkor och får lika mycket tillbaka
… du kommer uppleva tryggheten i kollegor med mycket hög kompetens som också stöttar varandra
...du kommer uppleva en av de mest stabila och trevliga arbetsplatserna i Karlstad
...med oss får du dela känslan av ett företag där valen vi gör, uppdragen vi väljer och investeringarna vi tar är våra egna
Vem är du?
Det är viktigt att du är intresserad och med en bra inställning mot dina medarbetare. Du förstår att teamet är viktigt och att vi tillsammans tar oss i mål!
Du uppfyller några eller alla av nedanstående:
Du har en utbildning från högskola eller universitet, inom datateknik, systemutveckling eller motsvarande
Du har minst 4 års erfarenhet av testutveckling, kvalitet, krav och automatisering
Du har jobbat med programmering och script, gärna inom open source
Du har erfarenhet av moderna verktyg, testverktyg, automationsverktyg, DevOps eller virtualiseringsverktyg

Du talar och skriver både svenska och engelska flytande
Du är redo att utvecklas vidare i ditt yrkesliv
Vi på Redpill Linpro värdesätter även om du har ett eget intresse inom något intressant område och att du vill dela med dig av det. Har du redan nu skrivit någon intressant artikel, deltagit i POD (ex.  https://www.redpill-linpro.com...), eller bjudit omvärlden på din energi på annat sätt så tala gärna om det för oss när du söker!
Department

Karlstad

Locations

Remote status

Hybrid Remote
Culture
Our team is a mix of energy, entrepreneurship, structure, agility, innovation and long term commitment. We are all different but work seamlessly since we all share the same passion; to exceed expectations and create unique value for our customers.
When you work with us you get generous training packages, travelling and workshops. Being part of Redpill Linpro means being part of a wonderful community with colleagues who collaborate and support each other. We also like to hang out outside the office walls and often come up with fun activities together.
About Redpill Linpro
Redpill Linpro is the leading provider of Open Source services and products in the Nordics. Located in Oslo, Stockholm, Gothenburg, Linköping, Copenhagen, Aarhus and Karlstad with a mission to share knowledge and best practices for a more open society.
We are passionate about open solutions, open business models and an open society where we work together for maximum benefit to everyone. We have got some really skilled co-workers here at Redpill Linpro, particular within our main areas: API management, development, IT operations, data analytics, customer experience, cloud, DevOps and automation
May the Source be with you!
Karlstad
·
Karlstad
·
Hybrid Remote
Testare och testutvecklare
Vill du jobba på ett vänligt och varmt kontor, med testutveckling, test eller moderna automationslösningar? Vi söker teammedlemmar till en digitalisering som gör skillnad för samhälle och företag.
Loading application form
Already working at Redpill Linpro?
Let's recruit together and find your next colleague.