Entusiaster på fri programvare vender tilbake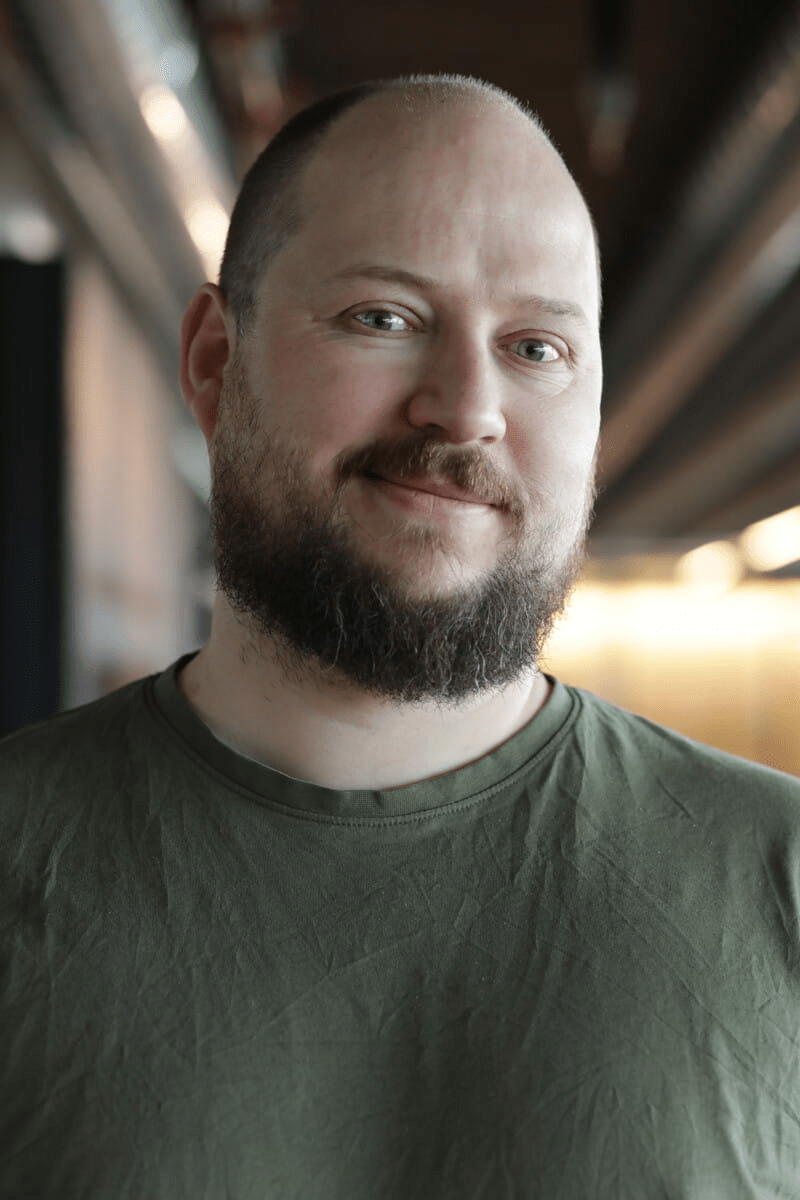 Erik Kaareng-Sunde vender tilbake til Redpill Linpro
Erik Kaareng-Sunde og Eskild Jacobsen er nye seniorkonsulenter innen DevOps i Redpill Linpro.
Fagmiljøet i Redpill Linpro DevOps styrkes nå med at Erik Kaareng-Sunde og Eskild Jacobsen har startet som seniorkonsulenter. Begge har jobbet i Redpill Linpro tidligere, og ble lokket tilbake av menneskene, kulturen og det unike fagmiljøet i selskapet.
– Vi er i sterk vekst og det er stor etterspørsel etter kompetanse på DevOps-metodikk med verktøy som understøtter containerteknologi, skytjenester og automatisering. Både Erik og Eskild er svært dyktige i sitt fag, og er fine tilskudd til det kollegiale miljøet, sier Kirsti Sandnes Stien som leder Redpill Linpro DevOps.
Kom raskt tilbake
Erik Kaareng-Sunde har drevet med IT siden han var ti år. Mens de andre barna var opptatt av å spille på sin Commodore 64, var han mest interessert i den delen av brukermanualen som beskrev hvordan man kunne programmere i språket Basic.
I hans over 20 år lange karriere har han blant annet jobbet som Operations Manager i Enonic i 12 år før han fant veien til Redpill Linpro. Et kort opphold ute av huset gjorde han enda tryggere på at Redpill Linpro var den beste arbeidsplassen for han, og gikk tilbake til seniorkonsulentstillingen i DevOps våren 2022.
- Det var lett å takke ja da jeg fikk tilbudet. Redpill Linpro har et fantastisk fagmiljø med bra mennesker som har den samme forkjærligheten for fri programvare som det jeg har. Fremover skal jeg fortsette å jobbe med moderne IT-driftsmetoder og IT-sikkerhet som fokusområder, sier Kaareng-Sunde.
Savnet fagmiljøet
Eskild Jacobsen har lang fartstid fra IT-bransjen og kom fra Meteorologisk institutt der han har jobbet som overingeniør. Han har jobbet med IT store deler av sin karriere for bedrifter som Siemens, Schibsted IT og IBM. Han startet i daværende Linpro i 2005 som kursinstruktør før han senere gikk over i en konsulentrolle.
– Jeg kom tilbake fordi jeg savnet menneskene og det unike arbeidsmiljøet. Det er en fantastisk arbeidsplass der du får energi fra de andre til å gløde for gode IT-løsninger. Det er som å komme hjem, sier han fornøyd.
Redpill Linpro har tydelige ambisjoner for vekst i Norge og Norden, og opplever særlig stor pågang knyttet til smartere utvikling og skytjenester.
– Vi jobber iherdig for å både bli sterkere på det smale, og gode i bredden. Vi skal ansette 100 til 150 konsulenter i Norden de to neste to årene, og ambisjonene er særlig store i Norge. Det er derfor betryggende at vi evner å tiltrekke oss flinke fagfolk, og at vi har et rykte som en god arbeidsplass for IT-spesialister. At dyktige mennesker som har jobbet hos oss i starten av karrieren nå vender tilbake for å styrke egen kompetanse er ekstra hyggelig, sier Sandnes Stien.